At Harri & Eve, we say that play should carry on well beyond childhood. We all benefit from the feel-good factor of good, old-fashioned play. It's a brilliant way for little ones to flex their cognitive development, problem solving skills and creativity. And for us adults, it's a huge stress reliever!
This month, as we head into the height of summer heat, we are exploring some of our top picks for indoor play for the entire family.
Here are our picks…
We love Wobbel Boards! This has to be our absolute top pick. The Wobbel Board is the ultimate open-ended product for play. Use it balance, do yoga, slide down, create a bridge for cars, trucks and boats….the possibilites are endless! We love that Wobbel Boards encourage your little ones to push themselves past their existing boundaries and take risks in their playtime.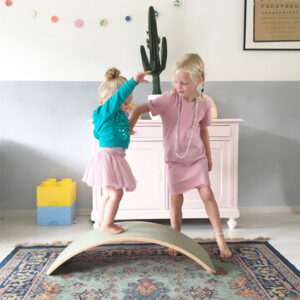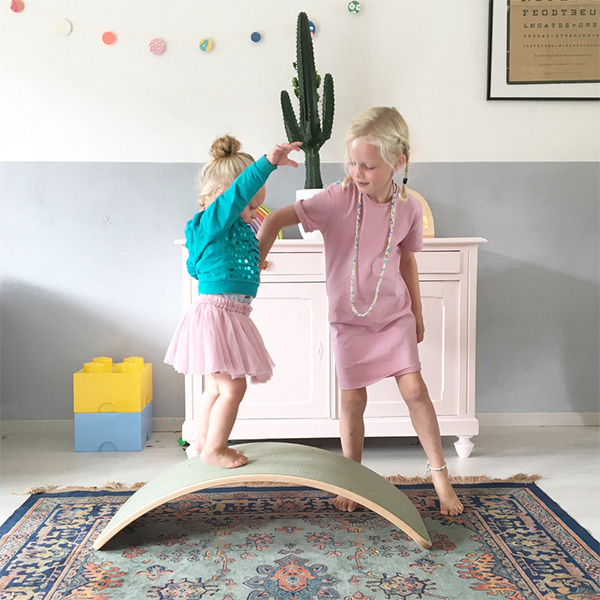 Let's Get Crafty with Koko Cardboards! These crafty, DIY kits are a parent's dream come true. They include almost everything you need (minus scissors and glue) to create the most incredible costumes and decorations. We love that they bring families back to the magic of unplugged playtime and really do let your little ones have a sense of accomplishment. Plus, they offer hours of brilliant playtime in costume after the craft time ends.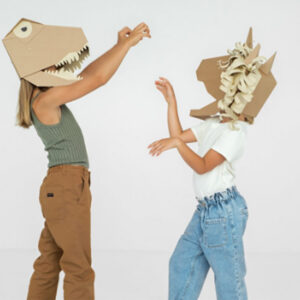 Learning Made Fun with The Little Coachhouse! We love this brand and everything it stands for. This family-run business from the UK, creates and hand-makes the most eco-friendly, beautiful learning resources designed to aid in playtime learning.
Shop The Little Coachhouse here
Let's Play a Game! Who doesn't love a good old game of What Am I? or Let's Go Fishing?! We've added these to the Beat The Heat section of our Summer Shop. Grab a game and get playing…these games don't disappoint!