Am I a Conscious Consumer? Am I Raising One?
It's a phrase taking real shape these days, but what does it really mean and why is it important?
A conscious consumer is one who makes carefully thought-out purchase decisions that are set to have a positive lasting impact on social, environmental and/or economic outcomes.
So, how can we all become that bit more mindful about what we are buying and who or what is being impacted along the way? It might feel easier said than done, but we've put together a guide of points to consider when exercising your purchasing power…
MATERIALS MAKE A DIFFERENCE!
Plastic vs wood – this is one of the biggest factors most will consider when working to become a more conscious consumer. And it's this mindful choice that can make a huge impact.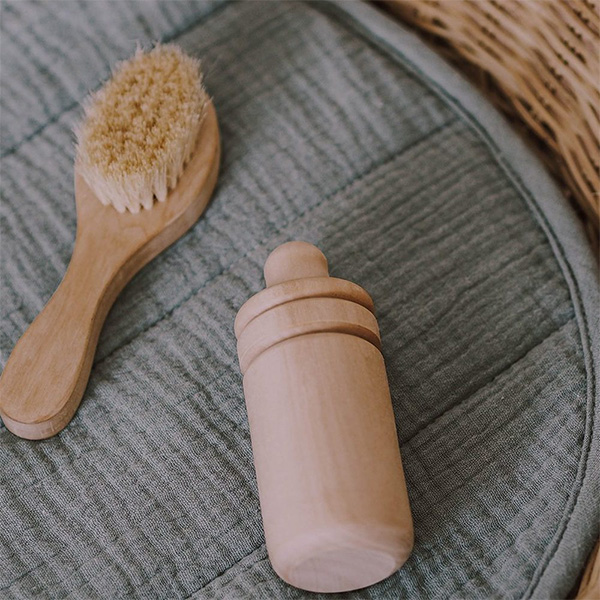 The reality is that most of these plastic toys don't stand the test of time and end up in the in landfills or oceans, directly harming the planet for generations to come. This, coupled with the the facts around chemical input – the UNEP has reported that 25% of children's toys contain harmful chemicals – help to shine a light on the negative life-cycle of plastic toys, for both the environment and our children playing with them at home.
So plastic clearly does not win the day when it comes to the longterm health of our children and planet, but why does wood come out on top?
Here are our top 5 reasons why wood continues to come out on top for us…..
Less Waste – Toys made with wood use less waste during production and are often produced with wood from sustainable sources.
Trust – The reputable companies using wood as the core material in their production will have undergone rigorous testing, ensuring their product is the safest and most reliable it can be.
Sustainability – Wooden toys are incredibly robust and durable so that they can stand the test of time. There is no need for toys made from wood to end up in landfills. Once your kids are grown, their beloved wooden toys can be resold, donated and even up-cycled.
Longevity – Toys made from wood foster open-ended, creative play allowing them to stick around at home as your child grows and discovers new and engaging uses for them. They truly can stand the test of time. And if you're a keen up-cycler, wooden toys are a dream come true!
Resale – Sure, wooden toys from trustworthy businesses will cost a bit more upfront, but you can rest assured knowing they have been made the safest way possible and that they are going to hold their resale value. In the longterm, the investment today will pay off tenfold. Some of our favourite wooden toys have spanned years and been around for each of my kids as they have grown, only to then hold a great resale value…so it's a real win-win!
Put all of this together and wooden toys have our full vote! It might feel like a big task, making the conscious commitment to reduce or eliminate the purchase of plastic toys, but our advice is to start small. Look at the types of toys your children love and start to note what wooden alternatives they might enjoy. One responsibly-made, wooden toy that encourages open-ended play will get so much more use than three plastic toys. If you can slowly make the switch, you'll begin to notice and feel the difference in your home. And you will eventually reach a tipping point where there is no going back.
If you are purchasing plastic, do your research and look for the most responsibly made plastic that you can find.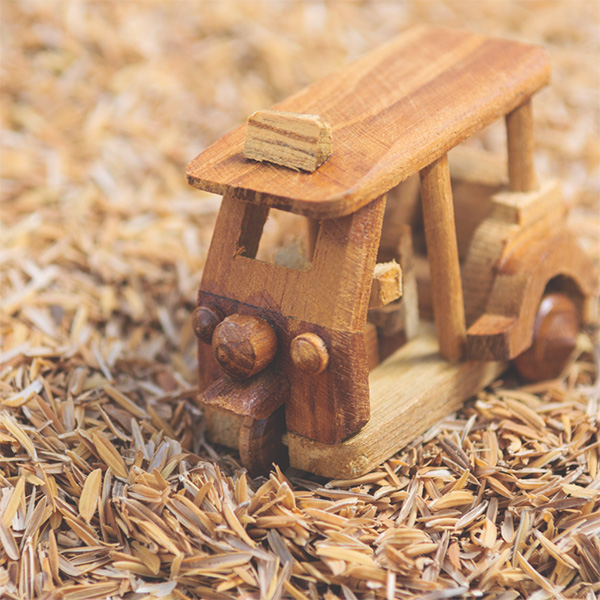 How often do you purchase a toy and consider the lives of the hands who made it? Everything from the material supplier to the delivery person and the manufacturer to the packer. It's so easy for us to blur the images of who these people actually are and what their lives are like, but at the end of the day they are human beings just like us. They are working to support themselves and their families and they deserve fair treatment.
Are the products you purchase coming from a network that fully recognises and supports the lives of their employees? Are they dedicated to treating and paying fairly with legally moral expectations from their team members?
It's so easy and, frankly much more comfortable, to not let ourselves go there. If we don't see it, we don't have to acknowledge the harsh reality that many face when it comes to basic working conditions.
Yet, if we once again start small, looking at how we can choose differently through more conscious awareness, we actually can have a great impact.
Start to look at the brands that you choose. What are they telling you about their own standards and code of ethics?
If you are seeing these brands tell the story of their production – from earth to hand – with pride and full transparency, they are very likely trading ethically.
Businesses proudly presenting certifications such as FairTrade or BCorp have put themselves under the microscope to show that they take serious consideration of of their socially and environmentally ethical responsibilities.
Thanks to the many digital platforms available, businesses can shout about their certified achievements and show us consumers how committed they are to doing the right thing. These are the companies that win our patronage every single time.
If you feel unsure where to start when exercising your purchasing power, look the business or brand up on Instagram or Facebook, go to their website…look under the hood to see what they are really about so that you can be at peace with what you are buying and who you are giving your money to.
TAKE YOUR TEACHING OPPORTUNITY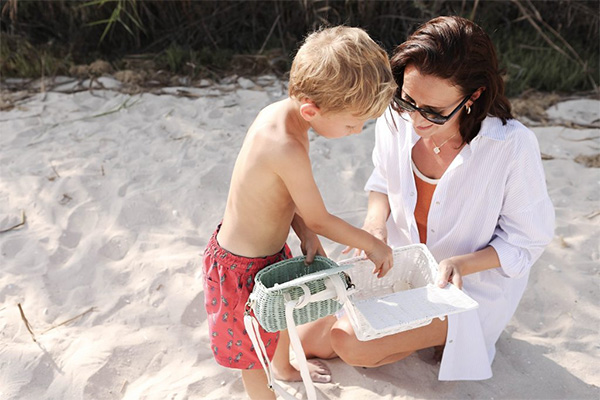 I think it's safe to say that what we knew growing up has changed considerably over the past few decades. We now so much more now than back then and it means that we have a real shot at impacting positive change.
Besides making changes to become a more conscious consumer ourselves, our children are watching and this is our opportunity to educate them on how to 'get educated'.
For us it is a whole new world to navigate, making choices that will have a direct positive impact on the planet and future generations. But for our kids, this will be what they know early on, so the more we teach now, the better and brighter their future looks.
Bring them into your decision making process. Take the time to research brands and toys together. Make the conscious consumer process a dialogue in your home.
'Where is this toy made? Who made it? What is their life like? What will this toy do for us and what will it do in the longterm?'
These are all questions that our children are capable of processing and thinking about and it's this level of awareness from a young age that will churn out the most conscious consumers, making a difference for generations to come!
If you are ready to start your journey of conscious consumerism and are looking for ideas to bring more sustainable toys into your home, have a look at our shop. We select the most planet and socially conscious brands from all over the world, which means you can start playing more sustainably today!