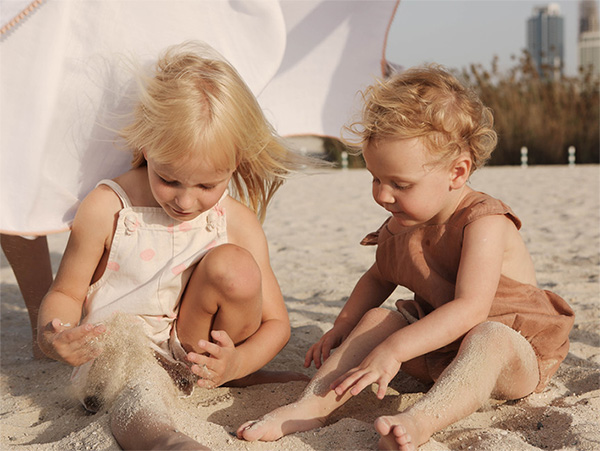 Before we know it, summer will have arrived, and the UAE beach days will be numbered! So, it's time to enjoy this gorgeous weather we're having as much as possible by heading to the beach with our brood whenever we can!
Here we look at the beach essentials you need to make your next trip as relaxing and hassle-free as possible.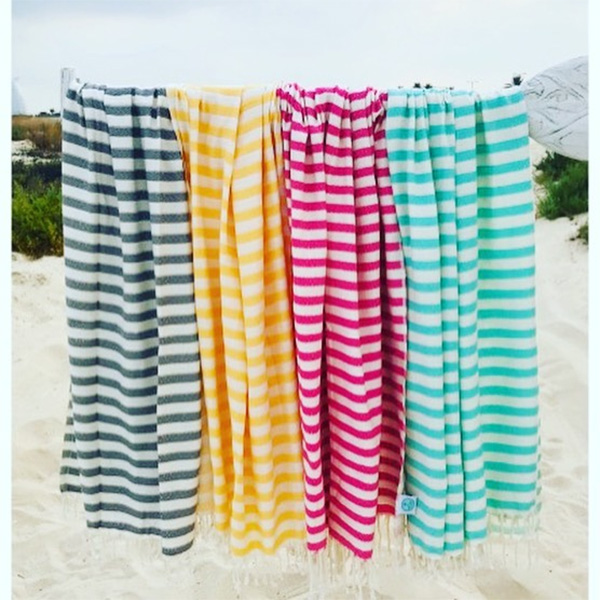 Beach towels from Desert Totes
There's nothing worse on the beach than a heavy, sand-sodden towel. That's why we love the Desert Totes towels – they're super absorbent, soft and fast drying, making your beach life a lot easier. Plus, you'll be supporting a local small business when you buy them!
This eco-friendly kid's swimwear brand is perfect for the environmentally conscious mini fashion lover. Handmade with recycled lycra from fishing nets found in the ocean, the 26 Degrees swimwear designs can also be customized.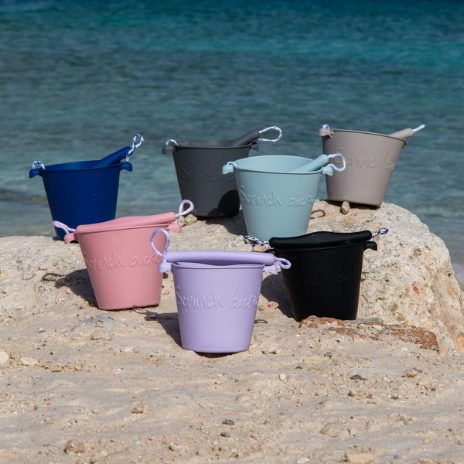 Foldable Buckets by Scrunch
Such a simple idea, but pure genius, the Scrunch buckets are completely foldable so you can easily pack them away to go to the beach without them taking up too much space! Because of this they're also super lightweight and durable. Plus, they're made from 100% silicone which is derived from sand, so are environmentally friendly and recyclable.
The super cool insulated water bottles by Citron are available in different designs and can even be customized. But the best thing about them is they can keep water cool for up to 24 hours, perfect for the hot summer days! While the bottle is made from double wall stainless steel, the lid and straw are 100% BPA Free.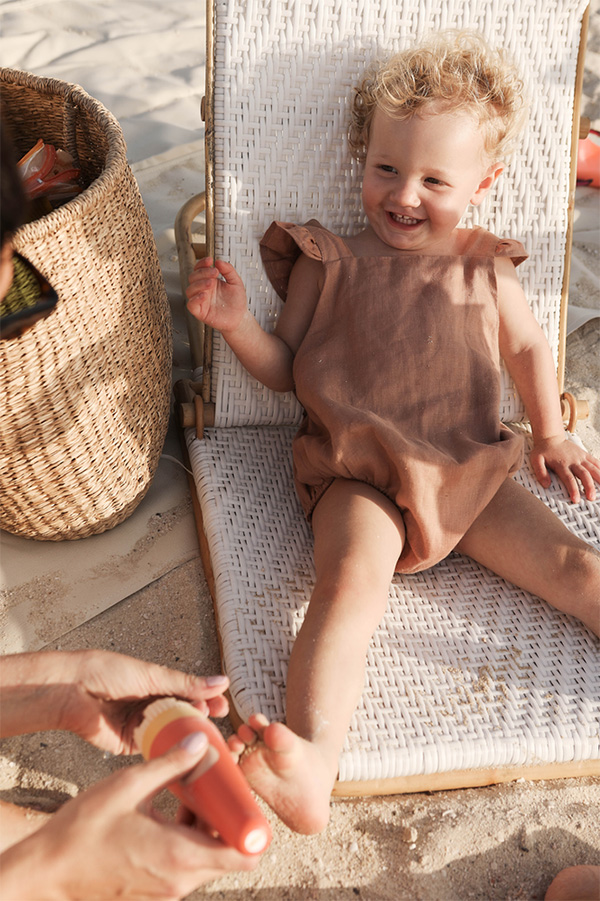 It's safe to say toddlers and sand don't naturally mix! Whenever we're at the beach I spend most of the time trying to get the sand off Rosie, so I was delighted when we discovered the Savvisand kits. With this gentle brush and all-natural powder formula you can simply sweep away the sand and leave your little one's hands and feet perfectly clean!
If you struggle to get your kids to carry their own backpack, then the Mini Chari could be here to help. A super cute design, kids love wearing these and can even fit them to the front of their bikes. All three of mine love carrying their own beach toys in theirs. Plus, there's the Mama Chari if you want to match your littles! Another great way for the kids to carry their own bits and pieces is to give them a Luggy to be in charge of. They can fill it to their heart's content and then easily drag it along the sand by the handle.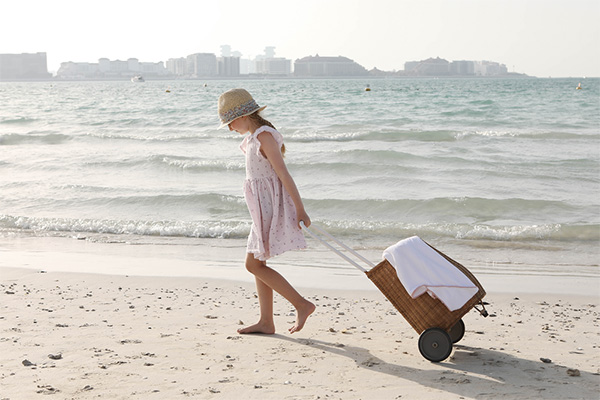 No matter how much we try to travel light to the beach, I always end up with everything but the kitchen sink! But thankfully, when I have my Olli Ella Mama Luggy in tow I'm able to neatly pack just the essentials and not over-pack the car. I make sure everything we need fits into the Luggy – and only the Luggy – so I don't end up feeling like a poor Donkey traipsing across the sand with a million bags!
Let's get plastic off our beaches!
Talking about beach trips, we wanted to touch base on some ways you can help make sure our beaches stay as clean and plastic free as possible. If, like us, you were shocked by the recent Netflix programme, Seaspiricy, then you will want to reach out and help. Did you know, 8 million pieces of plastic end up in our oceans daily – not yearly, daily! And over 12 million tonnes of plastic are poured into the oceans every year. While we may feel powerless to stop this, we can help with the clear up. As well as several private groups organized through Facebook groups for UAE residents, Clean Up UAE run by the Emirates Environmental Group also organizes frequent beach clear up days.
We would love to hear what your 'beach hacks' are? How do you manage to get to the beach in a relatively organized manner? And what are your must-bring items? Leave us your thoughts in the comments below.