The story behind the brand: That Kid Cole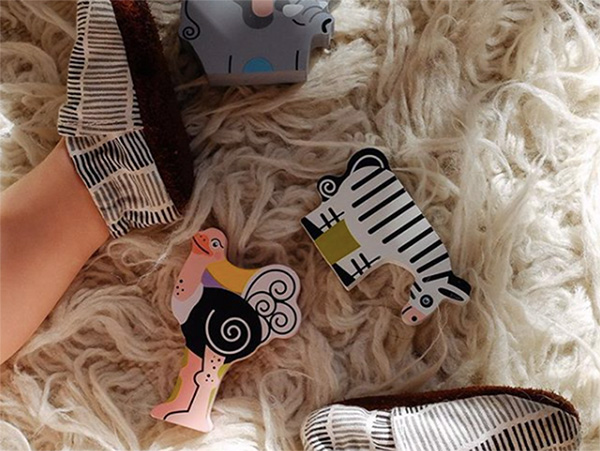 When your little one started to walk did you find yourself wanting to just bubble wrap them up so they couldn't fall and hurt themselves? Yup, so did I.
And walking steadily is made so much harder by the many heavy trainers and first shoes on the market. You want their feet to be protected as they start exploring the world, but you also don't want their shoes to weigh them down. And, of course, the shoes need to look cute!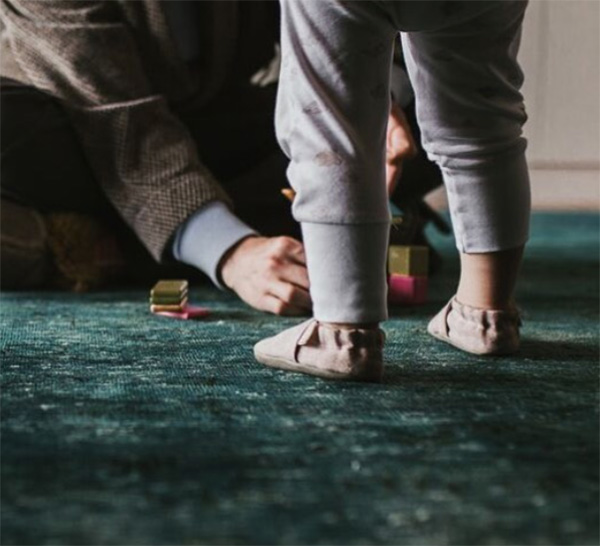 The reason behind the brand
Doctors say that walking barefoot is the best thing for your child's development, but most of the time it's not practical. You need to protect them from sticks and stones at the park or the burning hot sand on the beach, but still want them to feel as free as they do when they're walking round the house barefoot and carefree.
Enter That Kid Cole – our favourite go-to brand for little feet. The shoes' soft soles bend and flex with each movement and most babies forget they are even wearing them! Well, until it's time to nibble on their feet, that is!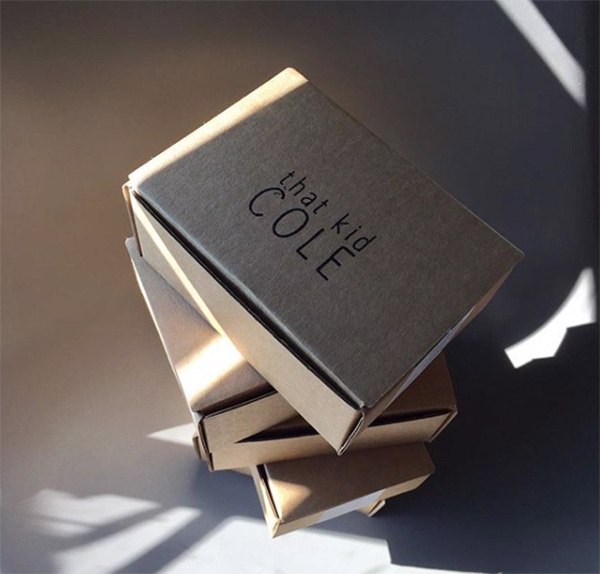 This gorgeous brand was created by mum-of-two Sarah Matthes in 2017 and is based out of Cape Town, South Africa. When Sarah's first baby was learning to walk, she really struggled finding light, soft shoes that encouraged natural foot development, but also looked stylish. So, Sarah decided to start designing and creating her own. It also meant a move away from the corporate world for Sarah, allowing her the flexibility to always be home for her children.
That Kid Cole's name came from a mix of of well-known Jazz musician Nat King Cole, nursery rhyme Old King Cole, and the fact that Sarah's daughter's middle name is Cole!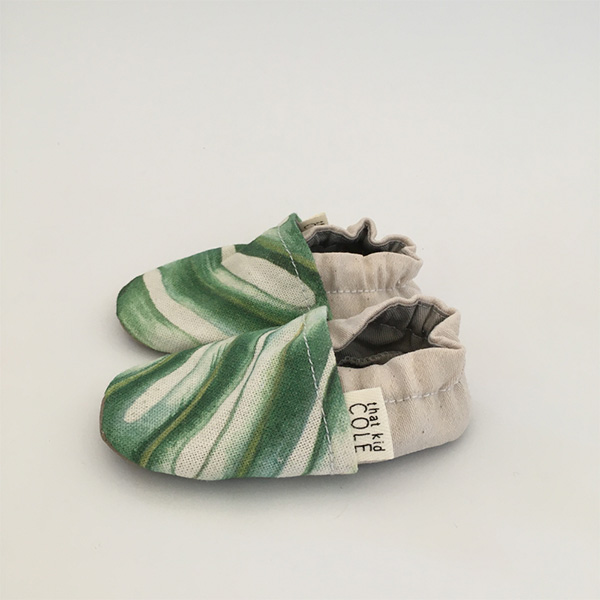 Supporting local businesses
The shoes are made in Cape Town by a team of local seamstresses (also all mums themselves) who create each pair by hand. Sarah also sources all material herself from local fabric designers.
As well as focusing on supporting local talent, another aim of That Kid Cole is to be as eco-friendly as possible, using only natural fabrics and packaging in keeping with a conscious and sustainable way of life. The leather used on the soles is from off cuts, so the team are using pieces that would have otherwise gone to waste.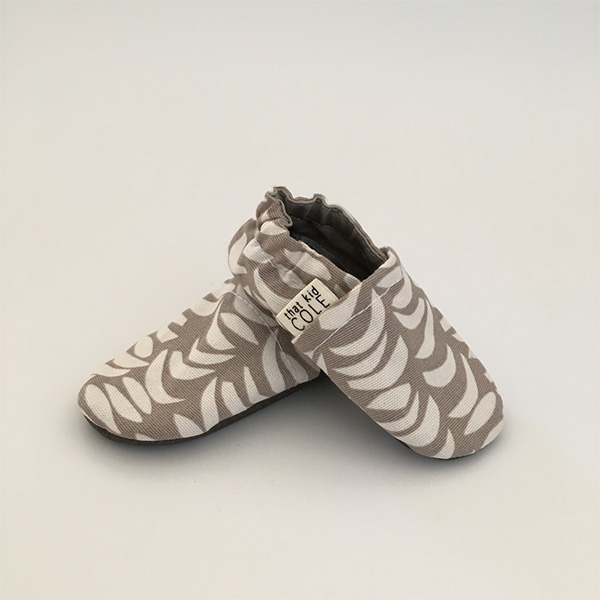 One of the most remarkable things about That Kid Cole shoes is that no collection is ever the same. That's right…if you see a style you like now it won't be around next season! This is to keep things fresh and new and to use as many of the gorgeous fabric designs as possible. Why stick to the same style, when you're lucky enough to have so many to choose from?
While at Harri & Eve we focus on the shoes, That Kid Cole in South Africa also offers kids' apparel, accessories and toys – all with a sustainable twist. We are also starting to stock some of their wider collection, so watch this space!