5 ways to keep your kids learning from home this term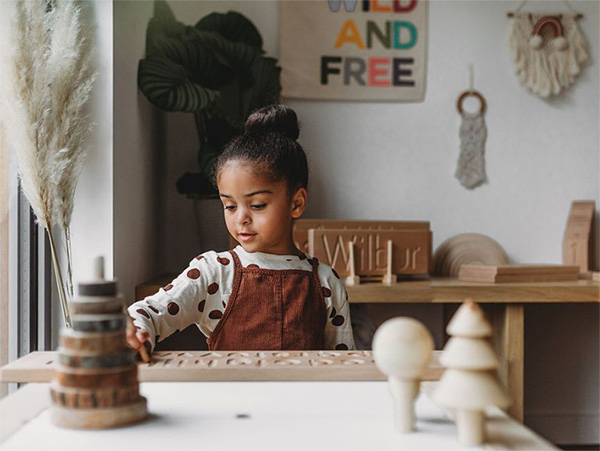 With some parents having chosen to keep their little ones at home instead of sending them to school this term, keeping them entertained and educated is on everyone's minds.
But after so many months at home, how can you continue to keep your kids interested in their learning?
Here we look at five ways you can incorporate home schooling and play in an interactive and developmental way.
1) The Little Coach House
Our newly launched brand, The Little Coach House, is perfect for home schooling support! The wooden alphabet and number boards are designed with Montessori learning in mind, helping little ones to recognize numbers and letters in a fun way. They can use anything from counting beads to lentils to fill in the boards. While my youngest, Rosie, is a little young to know her alphabet, she still loves filling the letters with grains of rice or lentils and we like to sing the ABC song as we go!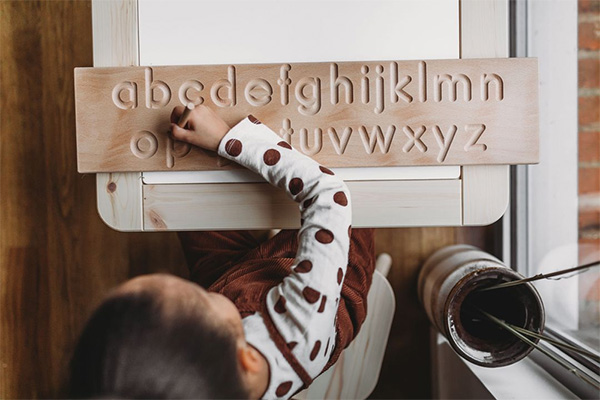 Learning fine motor skills and coordination is just as important – if not more – than learning to read or count. The Grimms Toys are a great support for interactive learning, allowing kids to build and create till their heart's content. Mine love using the Grimms Rainbow to create tracks for their cars and have spent hours building different formations with the Stacking Shapes.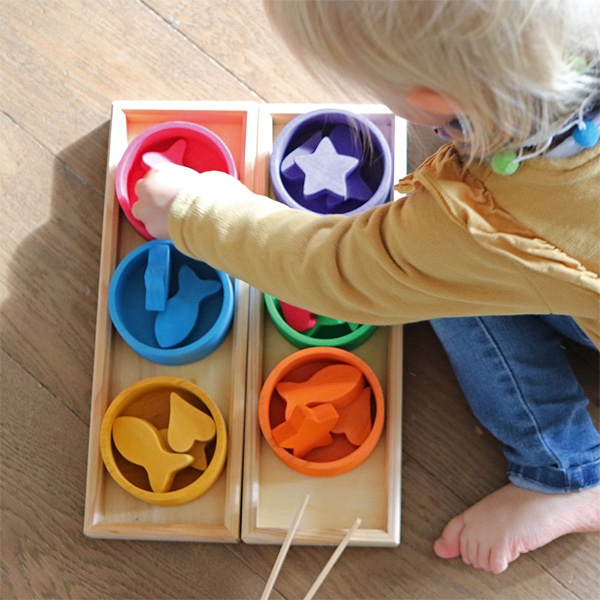 Just like Joe Wicks got all the kids in the UK (and parents!) doing PE online while at home during the lockdown, parents here should never underestimate the importance of physical activity. While it may not be your typical 'school work', getting your kids interested in sport is fundamental to their development. We've recently teamed up with the GORGEOUS Banwood Bikes and have opened pre-orders for our first shipment arriving mid-September.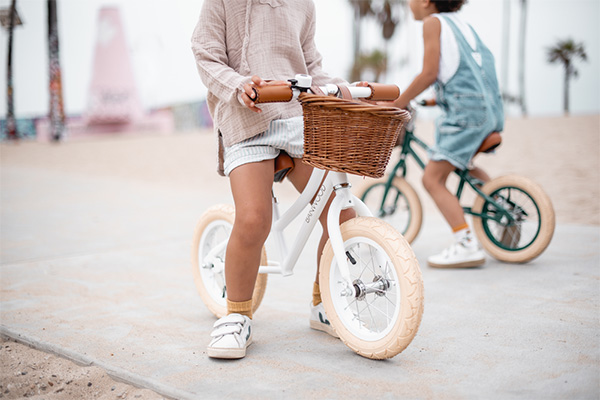 Baking cakes at home can be a great way to teach your little ones new skills, while also incorporating reading and counting practice. Have them in charge of measuring out the right quantities of everything and use the time to teach them about the different food groups and healthy eating. Why not print out some online games for them to do while your cake bakes? Things like wordsearches or dot-to-dots can help build their independent skills and also keep them entertained and engaged. For recipes, we're a massive fan of Buddy Oliver so check out his kid-friendly recipes on his YouTube Channel. My kids love copying him!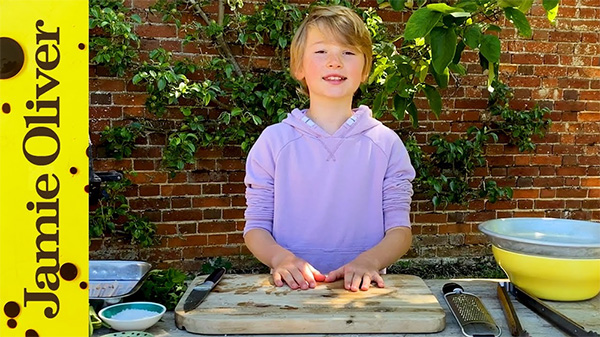 After a month or two of home-schooling last term, we were all at a wit's end how to keep our youngest kids engaged and encourage them to play/learn by themselves without our constant support! We found that there's an endless amount of online resources that can help, especially if you've decided not to enroll your little in a school this coming term. Visit the BBC Bitesize website for daily lesson ideas; check out The Activity Mom blog for some fantastic ideas to recreate at home; or Twinkl which is another favourite for online resources.
I previously ordered a book called '5 Minute Mum' by Daisy Upton on Amazon and have really got a lot of use out of it. Essentially everything is designed to be set up in 5 minutes and packed away within 5 minutes, which is fantastic when we are trying to juggle everything while the kids are at home. Plus, most use things that you can find lying around the house.
We would love to hear your ideas on how you're planning on keeping your kids learning and developing from home. Let us know your plans!