The story behind the brand: Olli Ella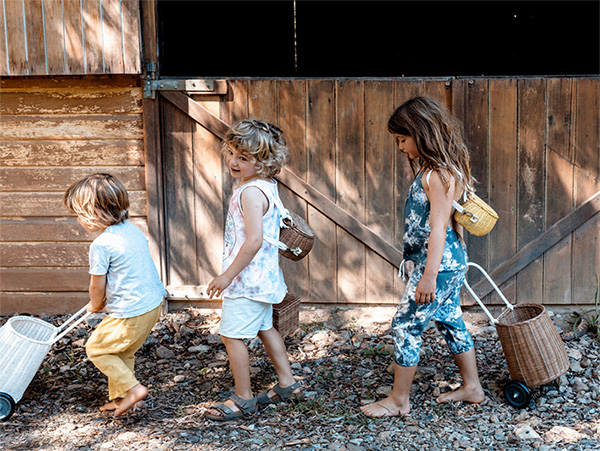 Easily identified by their vintage-aesthetic, simple lines and use of natural materials, Olli Ella is one of the most popular brands that we represent. Here we dive more into the brand as part of our ongoing series to look at the stories behind the products we offer.
Olli Ella was started in London in 2010 by two sisters, Chloe and Olivia Brookman, who now live in Australia and LA respectively.
Chloe lives in Byron Bay in Australia with her husband, four kids and two dogs and Olivia lives in LA with her husband and two children (with another one on the way).
Part of a big family, the sisters grew up with a nomadic childhood, spending lots of time travelling around the world. This combined with their own family experiences has influenced and inspired the products they create for Olli Ella, always looking to offer families functional yet gorgeous and unique pieces.
The sisters always believed in their business, but when they first started a business advisor looked at the margins on their first range of products and declared there was "absolutely no business here". Thankfully they were wrong! The brand now has offices in London and LA and headquarters in Australia.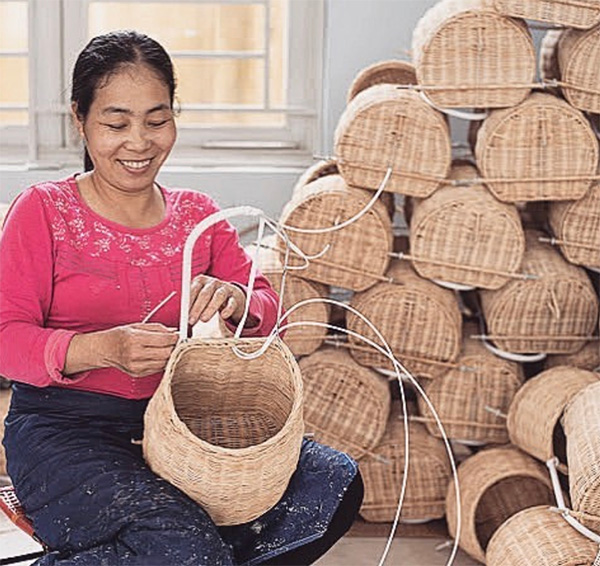 They believe that the desire to store, tidy, transport, and explore transcends cultures and generations and this understanding is the starting point for all of their designs.
Parents themselves, Chloe and Olivia know how important it is for families to find gorgeous and unique toys their little ones will love while keeping an eye on sustainability and the impact our shopping has on the environment.
All of the products are handmade with love and the majority are produced using rattan which is sustainably sourced and made in Vietnam by hand, supporting local communities and artisans there.
Dedicated to helping to support communities across the world, the Wares apparel line and the textiles used in the other products are manufactured by women in India using 100% certified organic double gauze cotton.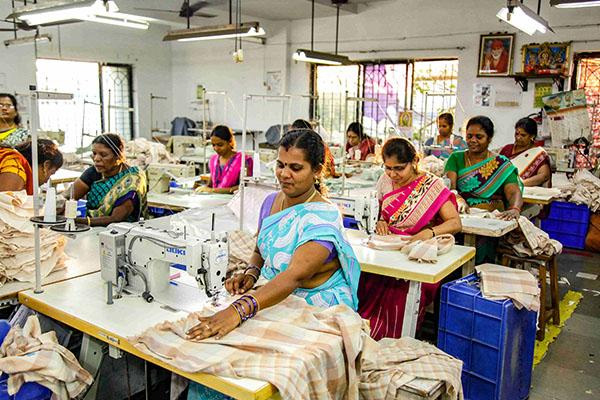 Born creatives, Olivia and Chloe started Olli Ella by designing a range of nursing chairs when living in London, which they made locally and exhibited at a local trade show. They were so successful that London's Harrod's picked up the line, giving the sister duo the confidence to start designing a bigger range of different products.
The Luggy was one of the next items the sisters made, created to meet kids constant desire to carry all of their toys with them at all times. Releasing new products every so often to keep their range fresh, old classics like the Luggy, Piki and Chari are still firm favourites.
Keen to keep the business with the family-run touch, Chloe runs the Instagram page herself, posting an inspiring and entertaining mix between the products and the families that love them to their 212,000 fan base.
Their products offer families open-ended and gorgeous toys that their little ones will love for years and years. Built to last, these pieces are investments that every parent needs to make! Click here to explore the Olli Ella range we offer.
What's your favourite Olli Ella product?