The story behind the brand: Wobbel Boards
Now more than ever we know the importance of supporting small businesses and here at Eco Souk we only stock family-friendly brands that are run with love and passion. Most of the brands we stock are family or friend-run businesses and they really put 110% into making the perfect products for your little ones. We will be running a series of blogs where we look into the story behind the brands we represent to show you why we love them so much! Today we're starting with the
Wobbel Boards.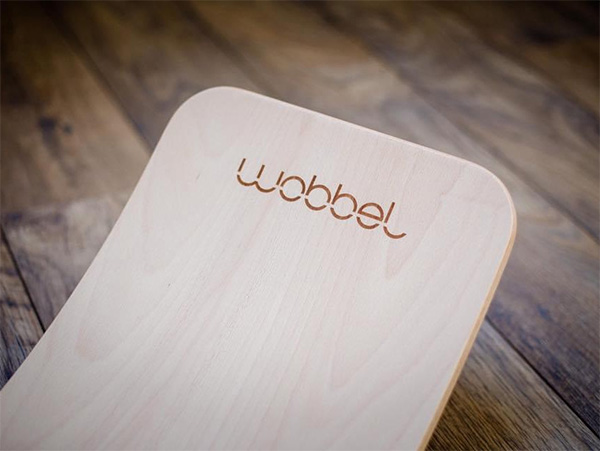 Eco-friendly, non-toxic and socially conscious, Wobbel Boards are made in Holland from European Beachwood – the perfect wood for providing, light, flexible and super durable boards. But they're not made in just another factory in an industrial area of a city. The factory they're made in actually sits in 300km of forest and all the boards are manufactured using trees from the surrounding area!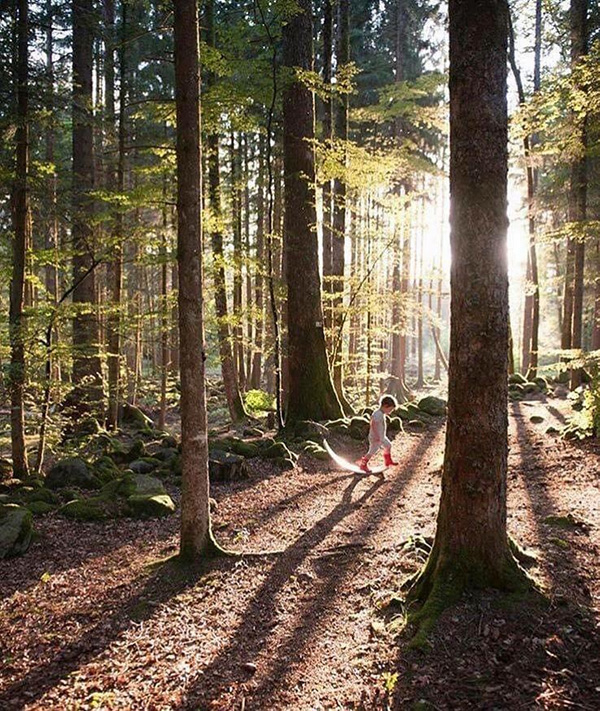 The trees are 'peeled' when they arrive and then shaved into thin wooden planks. They then go on to be dried, sorted, cut, glued and carefully stacked before being added to the beech press to make the boards. Once pressed and perfectly curved the numerous rounds of sanding begins to make sure the wood is as soft as can be. As you can see, making a Wobbel is a craft of many layers!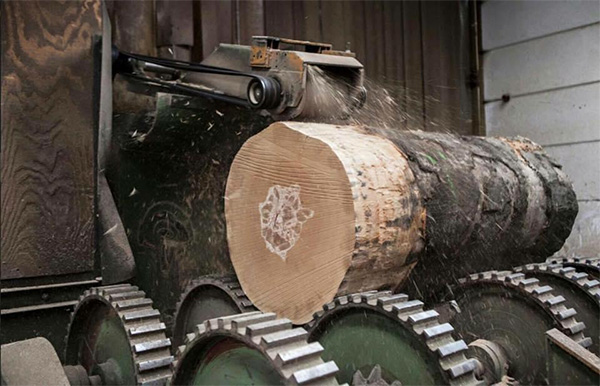 Extremely committed to sustainability, the team are constantly planting new trees to help replenish the forest surrounding their factory, but the most amazing thing is any wood from the trees that isn't used in making the boards is used in powering the heating for the factory and the press dies! That means that nothing gets wasted from the trees, with every single bit being used up – all while helping to reduce the use of conventional electricity.
Some of the boards have felt on the bottom such as the Wobbel Pro and Wobbel Starter.
The EKO wool felt that's used on those boards is actually made from recycled soft drinks bottles, with between 10 to 20 bottles going into each board. How amazing is that! So not only is the wood doing its part to help the environment, but the felt is too! Plus, the paints and varnishes used are water based, so safer for your family.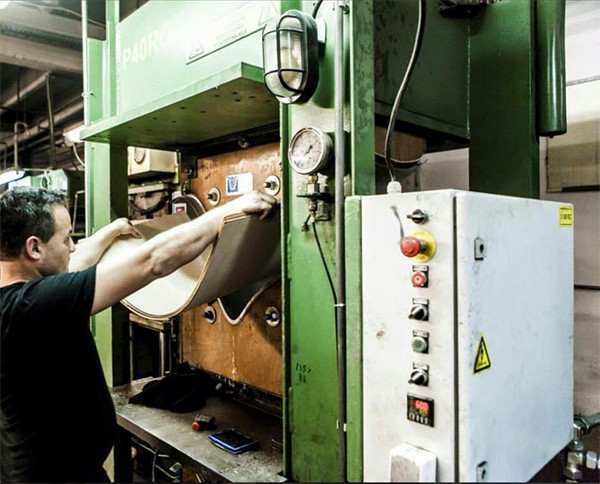 The story behind the brand
The brand started back in 2015 all by chance when Dutch national Hannelore Blaauw wanted to find a balance board to help her young son who was struggling with motor skill development. She couldn't find what she was looking for so reached out online to see if someone could make her one.
This is when former skateboard maker, Wouter Haine, said he could make one, but better if she could find other mums also looking for something similar so he could make a batch instead of just one. After posting about it on a Facebook group in the Netherlands, Hannelore was flooded with responses and quickly her and Wouter realised this could be a great success. From there things just grew and grew – they're constantly expanding operations and now have Wobbel Boards sold in over 35 countries!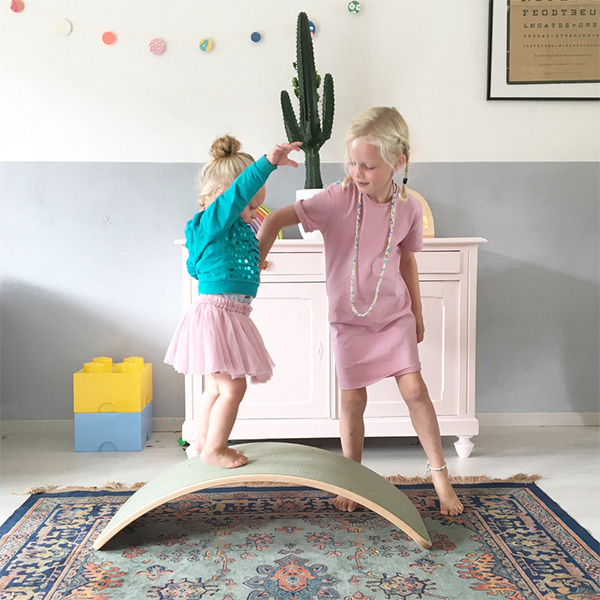 What makes the Wobbel Boards so special?
For us, the answer is simple. It's the fact they can be used for endless different activities and each child that interacts with them will find a new game to use them for. This is a toy that can be anything and do anything, really capturing a child's imagination. From acting as a relaxing place to read or a bed for dolly, to a bridge for cars or a slide, kids won't just wobble on the Wobbel Board!
Plus, one of our favourite things to use it for in the Eco Souk house is for Wobbel Yoga! You can download the cards to follow with your little ones here.
Other amazing benefits include:
– They're not only extremely beneficial for children with growth or muscles problems, but also in general just an excellent way to keep your kids active.
– The boards don't age, but instead grow with the family! The Wobbel Pro and Original can be used from the moment your baby starts to crawl all the way up to whenever they reach 140cm. And from there they can transition to the XL board, which can take up to 200kg in weight – perfect for mum and dad to enjoy too!
– It is not a unilateral toy and children (and adults) do not get bored, because they constantly see new ways to use it!
– There's no theme to the boards, so they don't go out of fashion like action hero or TV characters can.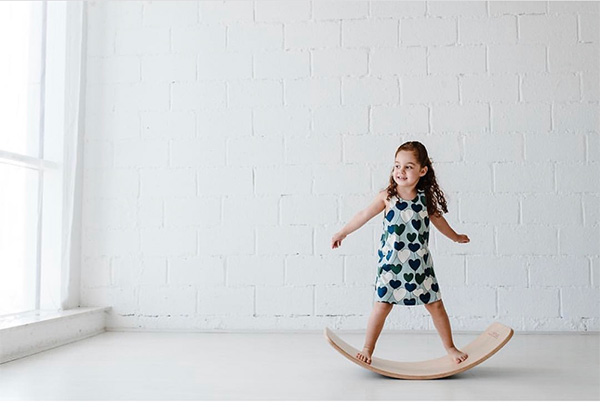 There are other brands out there that also create balance boards, but these are all made in Asia, instead of Europe, and the level of quality is not as good. Wobbel Boards tend to be longer and wider in size than others, as well as around 1cm thicker.
We're so proud to call the Wobbel Boards part of our Eco Souk family and love seeing them fly off our online shelves every time we restock! They're one of our most popular products and hopefully having read the above you now understand why!